Parenting is a blessing with joys that extend far beyond the descriptive capabilities of words. Holding and nurturing a tiny human being, then raising them into an impactful adult is an experience that, well, can't be described; it must be experienced.
While it is an overall enjoyable time in our lives to be a parent, it is also a stressful one. There is so much to remember, to find, to pack, to put away, to label, to schedule– it can undoubtedly become extremely overwhelming!
That is why an essential part of parenting is organization. When you organize everything you and your child require, you are far more likely to succeed and be less stressed– and not leave anything necessary behind!
Fortunately, we have the answer to vastly improve your organization (and decrease your stress levels): name label stickers! Here are seven name label stickers that all organized parents need.
1. Clothing Labels
School uniforms, sports uniforms, T-shirts, jackets, socks, pants, pajamas– it's far easier to get all of these mixed up than it is not to (especially when you have a few children in the house!). Plus, as a parent, you experience a whole lot of déjà vu when you hear the three words, "I forgot my…".
You can greatly diminish the chances of mixing up your children's clothes or having them misplaced (again and again) with the help of our Clothing Labels! Our Clothing Labels can be either ironed on or stuck on. They're extremely durable, laundry-proof, tear-resistant, and clearly display your child's name.
Plus, they come in fun designs and patterns to match your child's interests!
2. Shoe Labels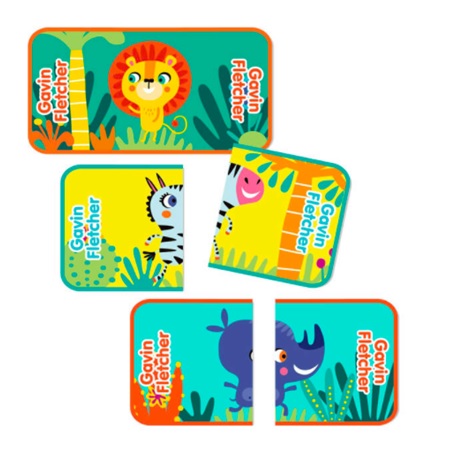 During the morning rush in your house, the last thing you want is for your children to be squabbling over whose shoes are whose. There is simply no time for that! That is where our Shoe Labels come in.
These stick to the inside soles, more specifically the heels, of their shoes but they will stay put as they are waterproof, both washer and dryer safe, and only removable upon intent!
But these labels don't only help you and your family stay organized– they also offer your child a unique learning opportunity! They can practice reading their name and even learning left from right by completing a "puzzle," as there are MatchUP Shoe Labels that have two halves of a fun graphic for them to match up!
3. Baby Bottle Labels
Whether you are sending your baby off to daycare or even to grandma and grandpa's house, you want them to go with everything they need, including their bottles. However, you certainly don't want their bottles to be mixed up with other children's or be lost in the back of a refrigerator!
With our Baby Bottle Labels, you can perfectly avoid these types of scenarios. Stick these durable labels on any popular baby bottle (as they are quite versatile and made for nearly any bottle) and adhere to the needs of daycare requirements. Enjoy their vibrant colors and designs, ability to be written on daily, and that they are both bottle warmer and dishwasher safe!
4. School Supplies Labels
When your kids go to school, you know that the likelihood they will come home without one or more of their necessary school supplies is quite high. And you'll have to go out and replenish what they lost before school the following day– again.
With our School Supplies Labels, you can drastically reduce the chances of this happening. Plus, you can assist your child in learning key organizational skills! You can stick our School Supplies Labels on countless items: pencils, notebooks, backpacks, rulers, erasers, pencil cases, and even headphones among others!
We have School Labels Packs, which are excellent options for children who have a lot of school supplies to keep track of. We also have School Essential Packs that are ideal for older children who may not have numerous items to bring to school. If you are looking to just label your child's pencils, we even offer Pencil Labels!
5. Safety Labels
Whether your child has an allergy or a very specific medical condition, you can properly label their medication or other items to make sure their needs are met. We have numerous Safety Labels available to effectively keep others aware of what your child requires.
These could be for Autism, food allergies, asthma, seizures, or other conditions and are great options for when you send your child to daycare, school, or camp. They are able to be applied to anything made of metal, plastic, glass, and paper/cardboard.
Our Safety Labels are also tear-resistant, waterproof, dishwasher-safe, microwave-safe, and both refrigerator and freezer safe!
6. Meal Labels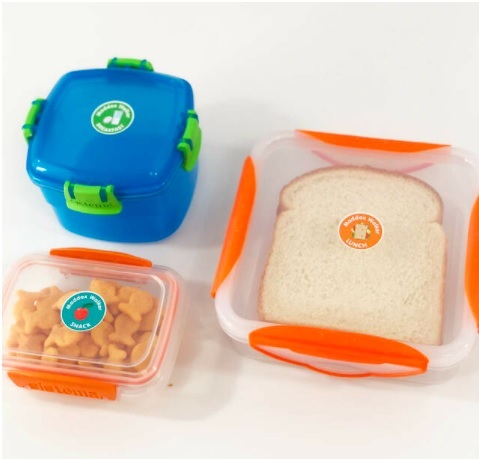 Sending your child to school or daycare where they don't eat or snack during the day is an absolute no-go! That is why we cannot recommend our Meal Labels enough!
These name label stickers can be placed on lunch boxes, water bottles, or other meal containers to allow for easy location and clarification on whose snack/meal is whose. And, in a school or daycare setting, that is key to your child's proper nourishment!
Plus, they are refrigerator and freezer safe, keeping your child's food both organized and safe to eat!
7. Clothing Storage Labels
The items you send off with your child to a location outside of your home warrant labels, but so do the objects inside your home! That is precisely why we suggest adding our Clothing Storage Labels to your collection of organizational tools.
By using our Clothing Storage Labels, you can properly label your clothing containers based on various factors: the season, the child's age, etc. These are especially convenient for those parents with more than one child for locating "hand-me-downs," but also for those who want to give away baby clothes to others who need them.
Being a parent is indeed a joyful and fulfilling experience– but it certainly isn't without its stress! Be sure to keep your organization seriously, including using name label stickers, as this can drastically lessen your stress and increase your peace of mind!